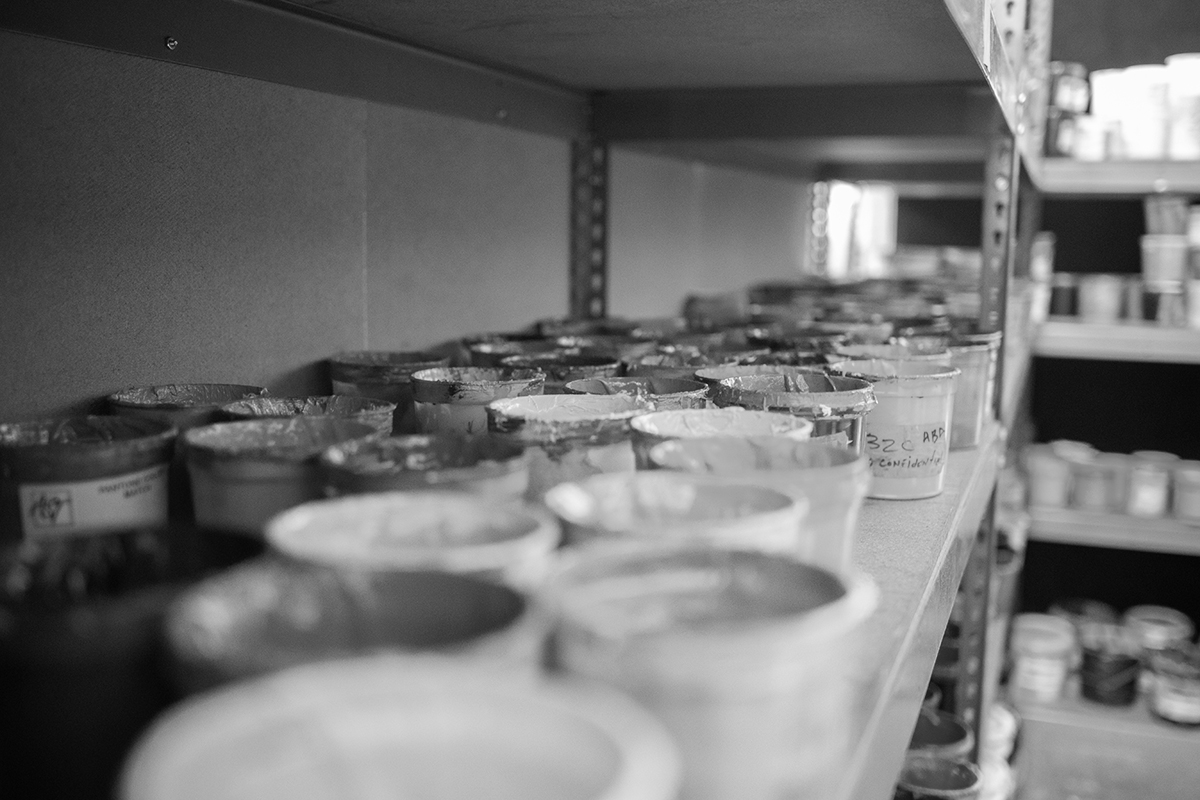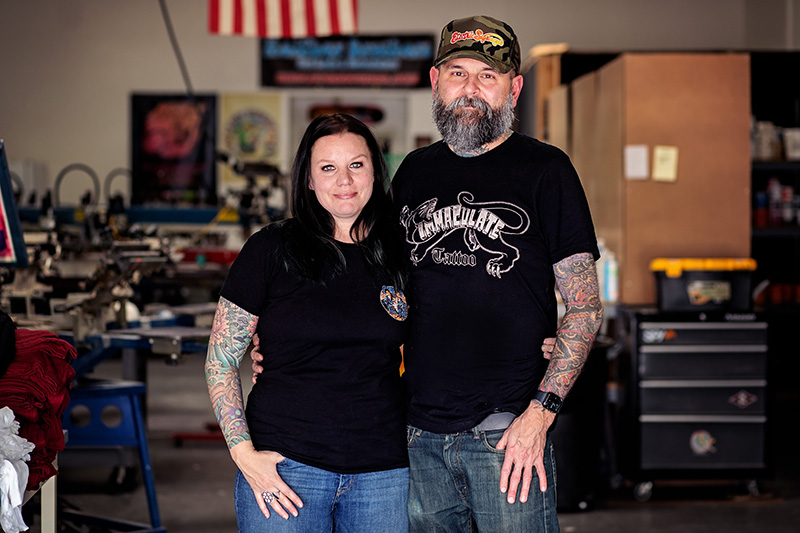 Electric Squeegee Screen Printing specializes in professional quality prints. Our attention to detail, precision, and vast experience guarantees your screen printing jobs will stand out against the others. There are many print shops that customize apparel, but Electric Squeegee has been printing top-quality, pro-standard apparel for 25-plus years. Our knowledge of products, printing techniques, processes, and project management set us apart as an apparel brand's go-to service provider.
We specialize in:
Discharge Process (no-feel bleach printing process)
Water-based Inks (soft-hand feel for dark-colored inks)
Plastisol Ink and Multi-color Graphic Screen Printing with high-quality prints that last
The Electric Squeegee is capable of doing 8 color prints, CMYK process, and photo prints, as well as sleeve and pocket printing, adult and youth/infant sizing, and specialty screen sizes ranging from 13″ X 19″ to 16″ X 24″. If you can lay it flat we can screen print it! Check out our portfolio for non-t-shirt items we have printed!
The Electric Squeegee happily caters to our retail customers' needs as well as our contract client's production specifications. We offer screen-printed size tags for a custom brand look on garment brands you trust for quality and availability. Separate fold & bag service is also available for time-saving and professional brand needs.
Electric Squeegee Screen Printing specializes in professional quality prints.
Pre Press
• Graphic Design
• Color Separation and Film/Vellum Printing on site
• Image modifications
• Color Corrections
On Press
•  Specialty Discharge / One of the Valley's first shops to master discharge and apply
• Water-based inks and specialty inks
• Metallic inks, Foils and other applique
• Over-sized printing and "all over" printing
• 24″ X 36″ Screen Printing Capabilities
Imaging and Screen Services
Do you have a shop but need 100% screen burning capabilities and professional imaging? Please contact us to find out what the Electric Squeegee can do for you.